Global energy mix from 1990 to 2035
Published on 01.06.2015
Economic and social sciences
10 min read
Global energy mix
from 1990 to 2035
Choose two years to compare energy mix trends :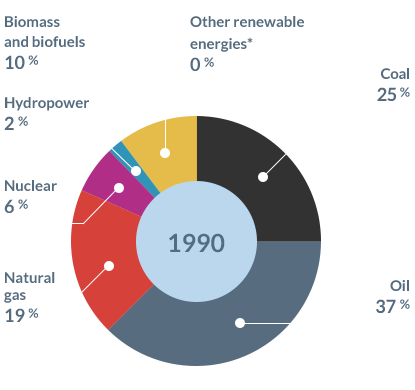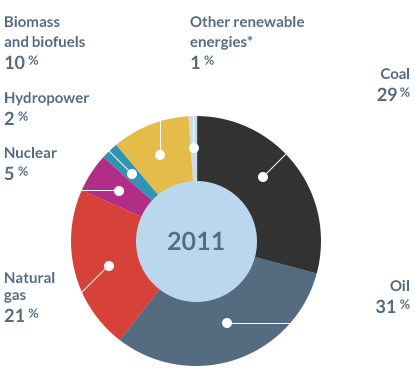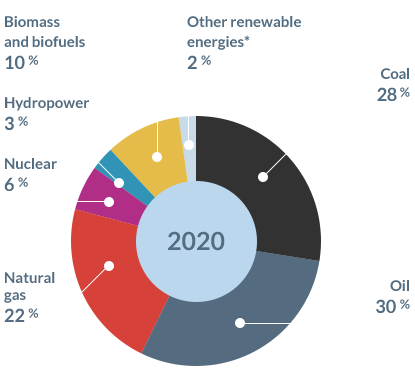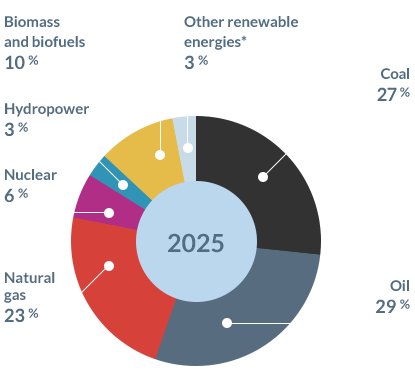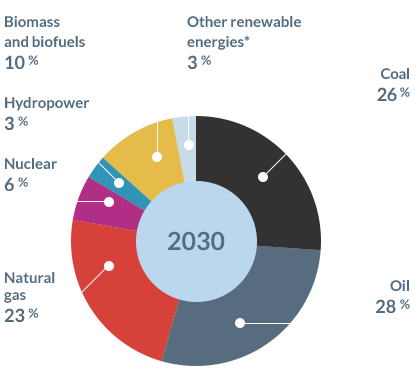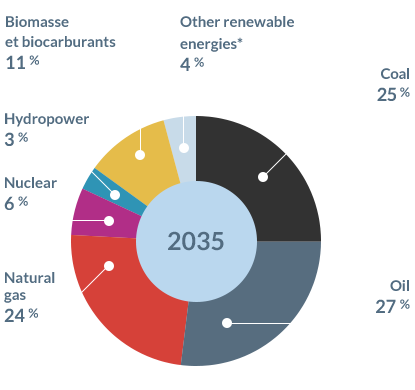 * Solar, wind, geothermal, ocean and other.
** Million tons of oil equivalent.
The has developed several scenarios that project energy trends through to 2035. According to the baseline New Policies Scenario, demand will rise to 17.4 billion in 2035 from 13 billion in 2011. Fossil fuels — oil, natural gas, — will continue to dominate the , though their share will recede from 81% to 76%. The share of renewables, including hydropower and , will grow to 18% in 2035 from 13% in 2011.